Rudolf Wild, Photography has always been my passion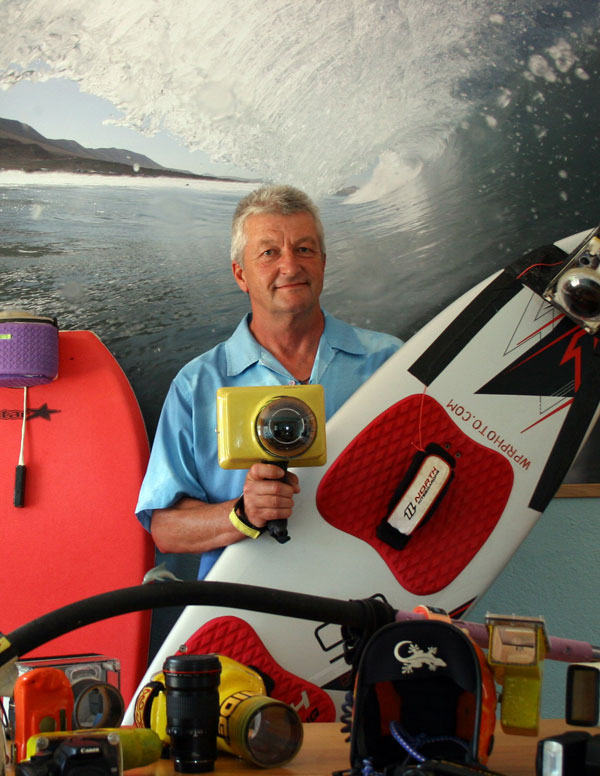 When in 1975, I saw for the first time film, Crystal Voyager, starring George Greenough. I was so much impressed by the perspective in the element of Water, Wave and Ocean that I started to build the first water housings.
During a surf holiday in Australia at Lenox Head I met George. Under his influence, I significantly improved my structural engineering for all types of water camera housings.
The technical details of the constructions became perfect; as well the camera housings became more and more light, which is an important aspect if you are swimming in the sea without a board to get your shots.
I experimented with water camera housings fixed to the top of my windsurfing mast, on my surfboard, bodyboard and Kiteboard, but mostly I swim with flippers, with the camera in my hand to the ideal spot to get the shot of the day.
Lanzarote has been my home for the last 30 years, so most of my photos are and will be taken in the waves around this majestic island.
Service:
  Water shots from any water sports